Messages

153
Likes

4
State

NV
Country

United States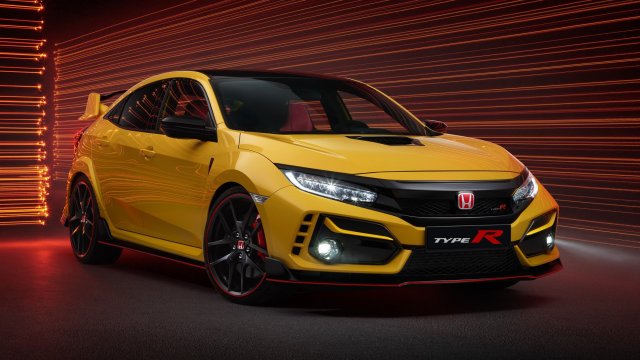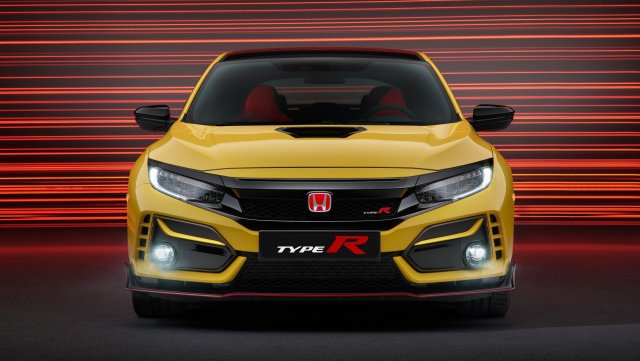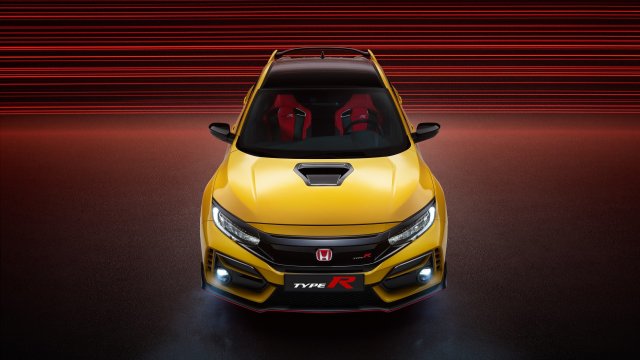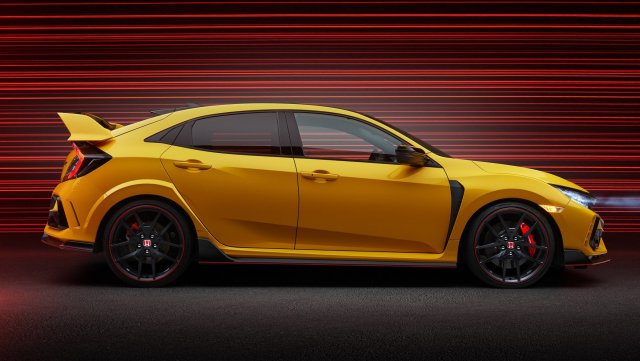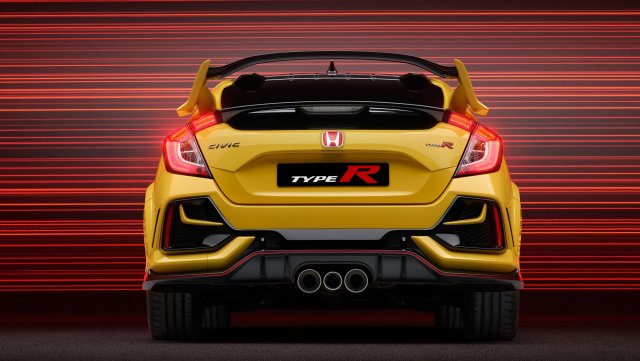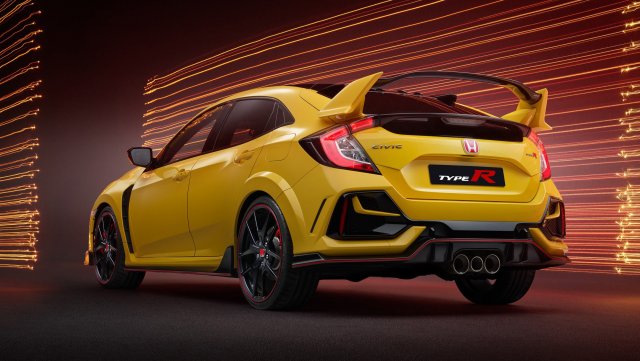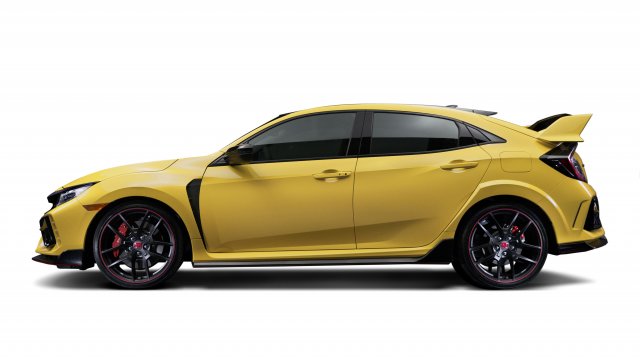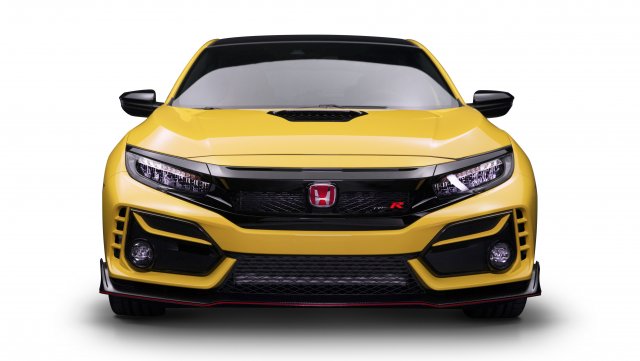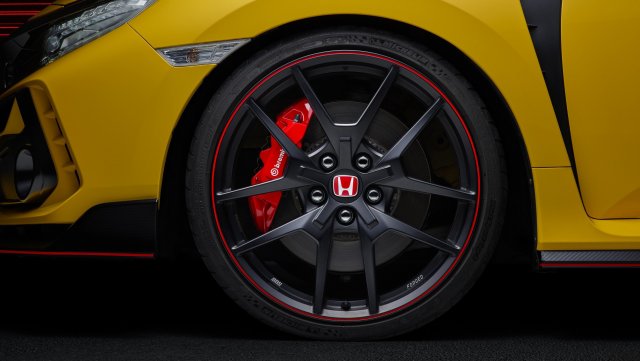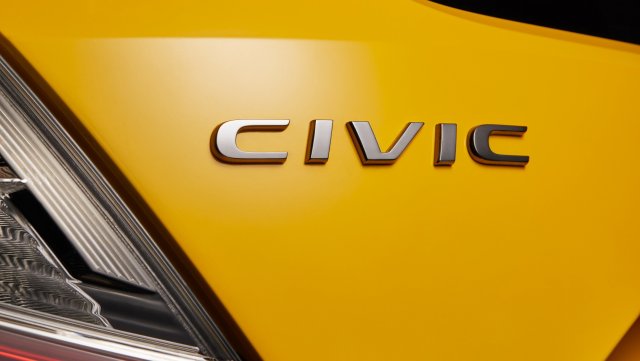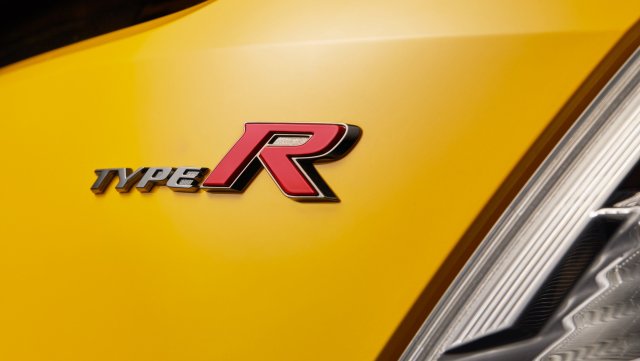 Honda Civic Type R fans in the US have plenty of reasons to be happy about. Aside from the official arrival of the 2020 Honda Civic Type R, Americans are also getting treated to a Limited Edition Type R that offers some really special additions above the standard fare.
Honda will be making 700 Limited Edition 2020 Type Rs, of which 600 will go to the US and 100 will go to Europe.
2021 Civic Type R Limited Edition modifications from stock include:
Lightweight, forged aluminum wheels from acclaimed manufacturer BBS, accounting for 8 kg total unsprung weight reduction
Further weight reduction of approximately 7 kgs accomplished via reduced sound deadening materials and removal of features such as the rear wiper, tonneau cover, and rear heater ducts
Specially tuned dampers
Recalibrated steering for maximum control and feedback
The Limited Edition also comes in one color—
Phoenix Yellow
. All Limited Edition cars will also have their own individually numbered serial plate. Additional model-exclusive treatment includes contrasting gloss black paint on the outside mirror caps, roof, and intake vent on the hood, plus a dark chrome Civic badge at the rear.
Same as the standard Type R, the Limited Edition also comes equipped with
the Honda Sensing safety and driver-assistive technologies
as standard equipment, a suite that includes
Collision Mitigation Braking System (CMBS) with Road Departure Mitigation with Lane Departure Warning, Lane Keeping Assist, Forward Collision Warning, and Adaptive Cruise Control.
As for the 2020 Civic Type R powertrain, the car uses a
2.0-liter direct-injected and turbocharged 4-cylinder engine with VTEC valvetrain
dishing out a peak
306 hp and 400 Nm of torque
, with power to the front wheels delivered through a close-ratio 6
-speed manual transmission and limited-slip differential
.
New for 2020 is the
Active Sound Control
feature, which adapts the interior sound in accordance with the selected drive mode. From the mountain road to the racetrack. Likewise, the Type R's selectable drive modes (
Comfort, Sport and +R
) and sophisticated design make it both a thrilling companion, as well as a remarkably civilized daily driver with a degree of flexibility unmatched in its competitive set, especially at Civic Type R's price point.
Speaking of the price, Honda says that the purchase cost of the
2021 Civic Type R Limited Edition
will be made available closer to its launch.
As of the moment, what we have locally is the
2019 Honda Civic Type R
, which costs PHP 3,180,000.
View: https://www.youtube.com/watch?v=0IFM10GnIgI
The Type R is the ultimate Civic from a performance standpoint, and now Honda has created an ultimate version of the ultimate Civic: the 2021 Honda Civic Type R Limited Edition. It's an uninspired name for an eye-popping limited-edition car, only 600 of which will come to America.
The immediately obvious change to the car is the Phoenix Yellow paint scheme that's exclusive to the Limited Edition. It's matched with a black roof, mirror caps and hood scoop, plus some dark chrome badging. Also noticeable are a set of forged 20-inch BBS wheels, the brand having been selected since it has produced wheels for the NSX and S2000.
These wheels aren't just for style, though, they're part of a diet on which Honda put the Limited Edition. They save a total of 18 pounds over the standard wheels. On top of that, Honda removed sound deadening from all around the car including the roof, dashboard and spare tire cover. The rear wiper, cargo cover and rear heater ducts are also removed. It all adds up to an extra 28 pounds removed from the body. In total, the Limited Edition weighs just under 69 pounds less than the standard Type R. In Europe, the Limited Edition will come standard without air conditioning or an infotainment system for a total weight savings of just under 104 pounds.
Both air conditioning and infotainment remain standard on the U.S. model, as does the full range of Honda Sensing safety features such as automatic emergency braking and adaptive cruise control. And like the 2020 Civic Type R, it gets the new LogR data-logging system. Besides weight savings, the Limited Edition gets slightly retuned shocks and steering.
While these changes are relatively mild, Honda says that the Civic Type R Limited Edition is notably quicker than the regular Type R. We asked one of Honda's technical consultants and the Civic Type R's project leader, and neither of them would give specific numbers yet. They did say that Honda will bring the Limited Edition car to the Nurburgring for testing. They also mentioned that the testing would mostly be to see how much faster it is than the regular car, not necessarily to set a new record. Still, if a record is set, they'll be happy to talk about that.
The Type R Limited Edition will be available this summer. There is no special way to order one, so consider talking to your local dealer sooner than later to try and secure one. Pricing has not yet been set, and it will probably be announced closer to the on-sale date.
1